Ø36mm NC Helix Drill making Ø60mm hole by Fanuc Tapping Center
2021-11-15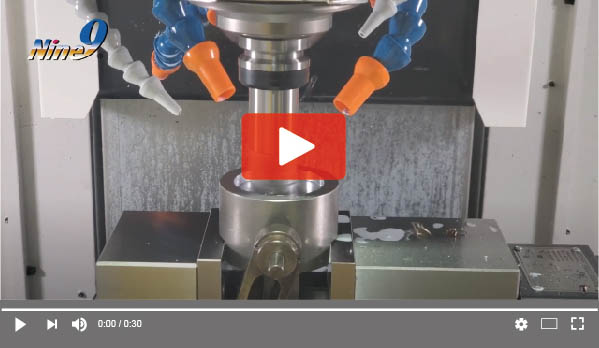 It says BT30 tapping center is a low power machine can't drill a large hole.
Testing in-house to make a Ø60mm hole by Fanuc tapping center, BT30.


In the video, a customized NC Helix Drill takes the challenge to machine a Ø60mm hole, please up the volume and feel the no chatter sounds of cutting.
• Material : JIS S50C (ISO EN C50)
• Tool : M16-HD36-5070 M16 screw-fit cutter. dia. 36mm
• Insert : N9MX12T308 -NC5072 universal grade
• Finished Hole : Ø60mm
• Machine : Fanuc Tapping Center, BT30
• Vc : 120 m/min.
• f : 0.1 mm/tooth
• P : 3.0 mm
NC Helix Drill is programmed by helical interpolation, serrated cutting edge cuts the chips short and small. Less chatter means eliminated the vibration problem even it's low power machine.

What else hole-making challenge you want to try NC Helix drill?
More information:
https://nine9.jic-tools.com.tw/nc-helix-drill.htm